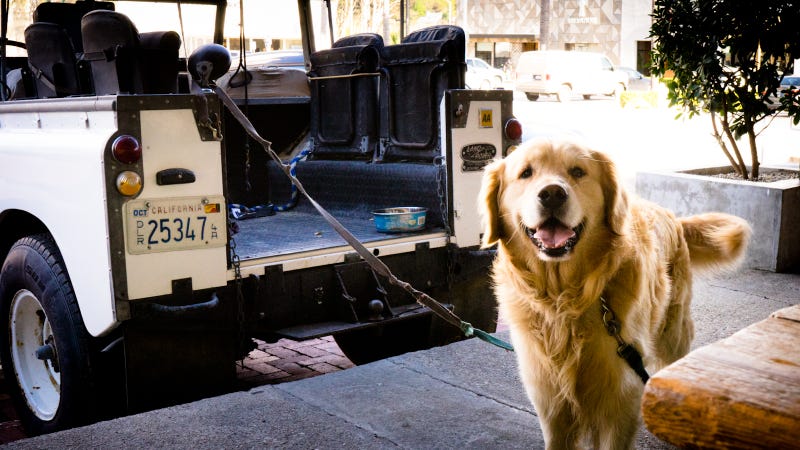 It was nearly lunchtime and Jeff and I were pootling about in the Vanquish coupe, headed aimlessly along the coast, when he said: "Hey, you want a coffee? I know a good place. Malibu Kitchen!"
Sure, I had never heard of the place. But for Southern California, I would trust Jeff to the ends of the earth: he had only lived in Los Angeles for about a year and a half, but he had ingrained himself with the fervor only a transplanted New Yorker, tired of the snow, could muster.
We turned towards the Malibu Country Mart, down a side street…slowly. The V12 grumbled reluctantly.
"Maybe we'll see Spike here!" Jeff noted. "Him and Seinfeld probably driving around today somewhere, seems like that kinda day—WHOA WHAT IS THAT?!"